Acrylic on canvas by Rhoselyn Garino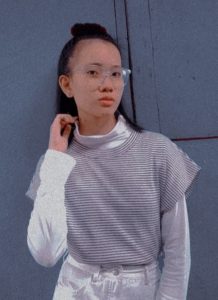 She is Rhoselyn Garino an Artist from Philippines. When she was young, she started to draw and sketch some clothes design. And year 2017 she started to explore making Portraits and also Paintings. She loves to paint Nature and some beautiful scenery; she dreams to travel the world and paints it hidden beauty. Through her art she wanted to tell everyone how really beautiful our World is and that we need to take care of it. Her dream is to become a famous Painter all around the World someday, if God's will.
To contact Rhoselyn, visit her Facebook profile.