Mixed medium Illustrations: Pen, Ink, Watercolor and Digital Art by Jaime Andrews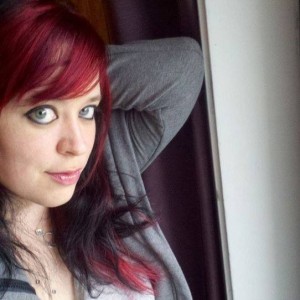 Jaime Andrews is an artist hailing from Raleigh, NC. She is an illustrator, graphic designer and animator. She received her bachelor's degree from Savannah College of Art and Design in Fine Art with a concentration in animation, and is currently working toward a master's degree in Art and Design. She has worked for studios and individual clients on children's books, personal commissions, commercials and television shows. From puppet creation on Robot Chicken to illustration for instructional booklets to business logos, she works in a wide variety of mediums. Pen & ink and watercolor are her preferred mediums, but she often does digital paintings and works with acrylic and yarka sauce. Because of her love of illustration and constructing, her animations involve traditional techniques in 2D hand-drawn animation and Flash, and stop motion animation. Her work has been featured in various magazines, the NC Museum of Art, CAM Raleigh, various independent film festivals, and used as public Raleigh art pieces. Strongly inspired by art nouveau and nature vs. industry, many of her pieces involve blending whimsical, post-apocalyptic, and horror themes.
To see more of Jaime's artwork, visit also her Official website of her Facebook page.