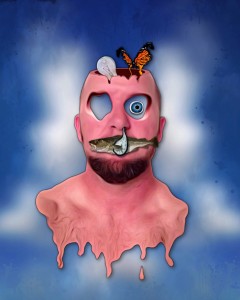 Born and raised in the Central Valley of California, Wayman Stairs' love of the surrealism has transformed how he uses his iPad as a canvas, instead of just digital a device.  Now currently living in Madera, California with his wife and two boys, he works as a physical education teacher and coach.
 Wayman's love of the surreal is evident as he transforms a normal scene into abstract dreamscapes. Taking things that are real and tangible, then creating something unusual and fun by blurring and distorting the lines of reality.
 Wayman's work has been seen in juried art shows in the United States as well as Portugal, Italy and France.
To see more of Wayman's art, visit also his Official website, Facebook page, Instagram or Flickr.