Pen illustrations by Diletta Strange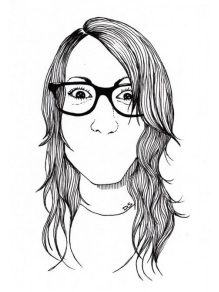 Diletta Strange is a maker of images, illustrator, artist and creative. She's an Italian artist and she loves the traditional art. She has been doing art since her early age. Diletta was born in Abruzzi (Italy), little town 200 km from Rome. She got a Degree to L'Aquila Academy of Fine Art (Painting) and she's currently enrolled at L'Aquila Academy of Fine Arts. Hopes to get her Degree in Scenography this year. Her biggest passions are the pen and the ink. She dedicates herself to illustration. Her artwork can pertain to portraits, animals, nature, people, music, cinema and books. She loves to draw people's faces and eyes, trying to find the emotion behind them, but her favorites remain the animals.
To see more of Diletta's work, visit her official website or Facebook page.