Hand-crafted jewelry by Rodi Frunze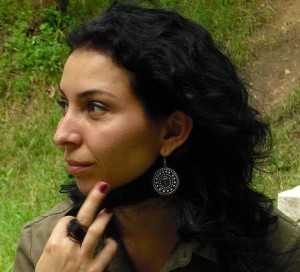 Rodi Frunze was born in the small eastern European country of Moldova at a time when a lady's age was a closely guarded secret. Rodi completed her studies in medicine and became a Dr. of Psychiatry. Working as a Psychiatrist and Scientific Researcher allowed her to explore her interest in the relationships between the body and mind. Her observation of the human experience and the relation to its environment permeates and inspires her artistry. She started to explore her creativity through acrylic painting but switched to jewelry making as she felt that this was a calling for a very long time. Self-taught with the aid of online videos Rodi quickly mastered wire wrapping techniques. In order to expand her ability to capture her inspirations, she subsequently adopted precious metal clay as her medium. With her gifted creativity, Rodi's works aim to touch the deepest personal feelings and invoke a sense that we live in a beautiful dream we call reality.
To see more of Rodi's artwork, visit also her Official website or Facebook page.