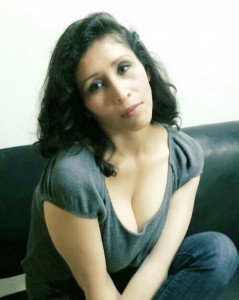 Ruth Enciso showed a talent for drawing and painting since she was very young. Her desire to be a great artist always disciplined her to improve her techniques. She studied painting at the National Superior School of Fine Arts of Peru and graduated in 2005.
Ruth went through different phases in her painting. Currently the technique of this Peruvian artist is surrealism, and in her oil paintings is her passion for the style by playing with shapes of the female figure and horses, which have a unique and original stamp.
On the other hand, Ruth also shows taste and skills in drawing with charcoal and crayons, always trying to capture the beauty of each one of the things she sees or imagines and then transferring them to paper or canvas as they are, painting them realistically, transforming them to surrealistic characters.
You can contact Ruth through Facebook or e-mail.