Artist of the Month for February 2016
Salavat Fidai about Salavat Fidai
I started making art after I lost my job (the company reduced me) because of the crisis in Russia. I was a manager of big company of Ufa, Russia, when I was laid off last year. And now I'm freelance artist.
Rather than find another office job, I devoted myself full-time to art, now I am able to help provide for my family by selling my art works. So I decided to dedicate myself to art and realize my potential. I think now is the moment when I have something to tell other people and know how to do it. Now making sculptures is my main occupation, my way of earning a living. My parents are professional artists and art-school teachers – they taught me everything I know and handed me the baton. I used to paint a lot during my school years. I made my first micro sculptures at school, carving them from chalk.
My journey begun as a creative experiment and has grown into a large project "Carved pencils" and "Miniatures on seed" that became popular today. Many people are already familiar with my work and have added my miniatures and sculptures to their collections. My followers are from USA, Australia and Europe. Our people love art but there is a big crisis in Russia and is not a prime necessity for them.
Under the glow of a single work light while my family sleeps, I used a craft knife and 8x magnifying glass to create tiny sculptures out of pointy pencil lead. It takes six to 8-12 hours of work for an average statue. Complicated models take two to three days. I spend more than 10 hours a day in my home studio, creating miniature sculptures or paintings I like to experiment in different areas of art: photography, painting, drawing, and sculptures. I love to create new ideas, trying new materials, and subjects.
The creations come in full view only after I used macro lens and photographs to reveal the great detail of faces, hands and objects left by my slow, deliberate blade. I'm a total night owl. I find myself more productive and it's much easier to focus at night. At the office, I worked only six hours. And now I work for 12 hours, seven days a week. But I'm very happy now.
My miniatures are not limited to pencils. My favorite canvas is the humble pumpkin seed, its smooth, white surface is perfect for tiny copies of Van Gogh's Starry Night or Vermeer's Girl with a Pearl Earring and a series of portraits based on characters from Star Wars and other characters of pop-culture.
The concept for my paintings or sculptures starts to take form while I'm asleep. The next day, I look for photos and video material, and then I make sketches or layouts. When I work with oil on canvas, it's more emotional and expressive. If I paint acrylic on seeds, it's hard work and more detail oriented. When I carve sculptures from pencils, it's much more meditative.
 What inspires me? I do a lot of reading, and go to other artists' exhibitions. Sometimes it's my dreams, sometimes it is the artwork of other artists, such as Vincent Van Gogh. I am inspired by different good music.
My children will be artists, too. My son learned pencil carving and recently sold his first carved pencil.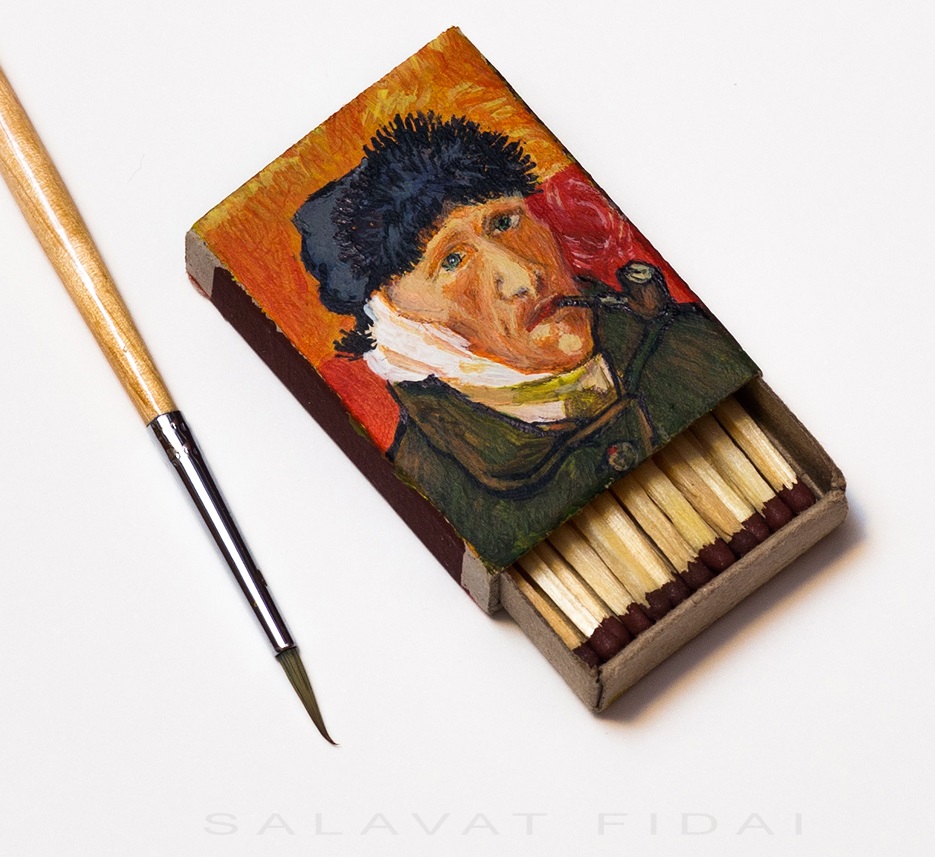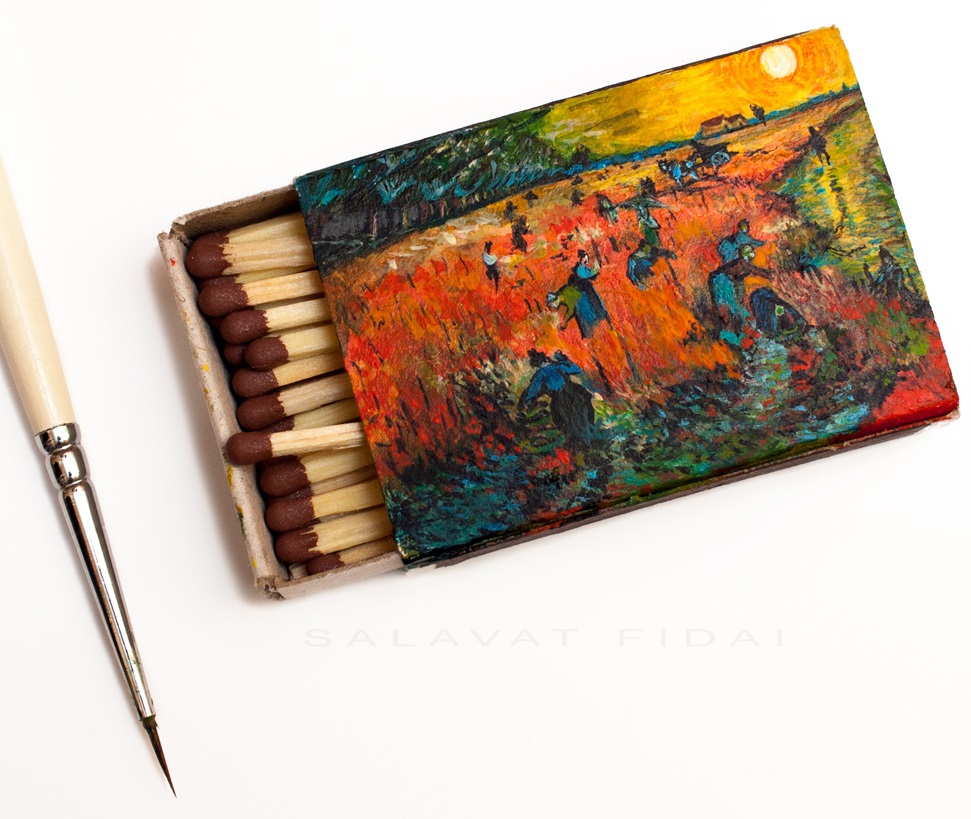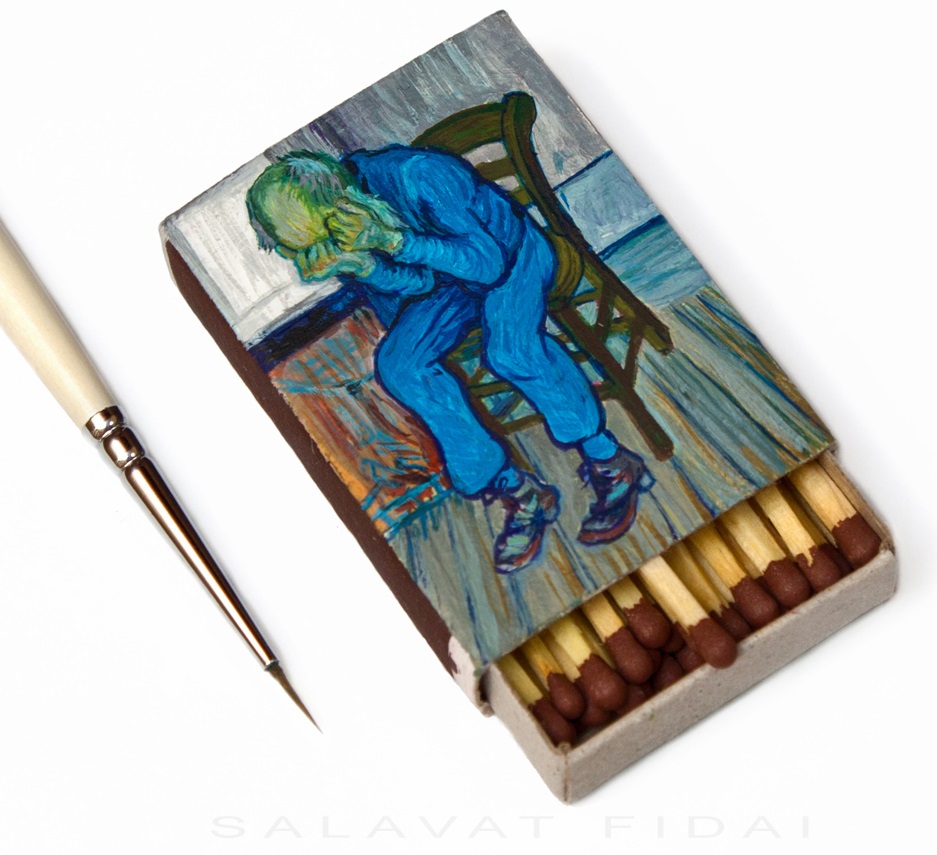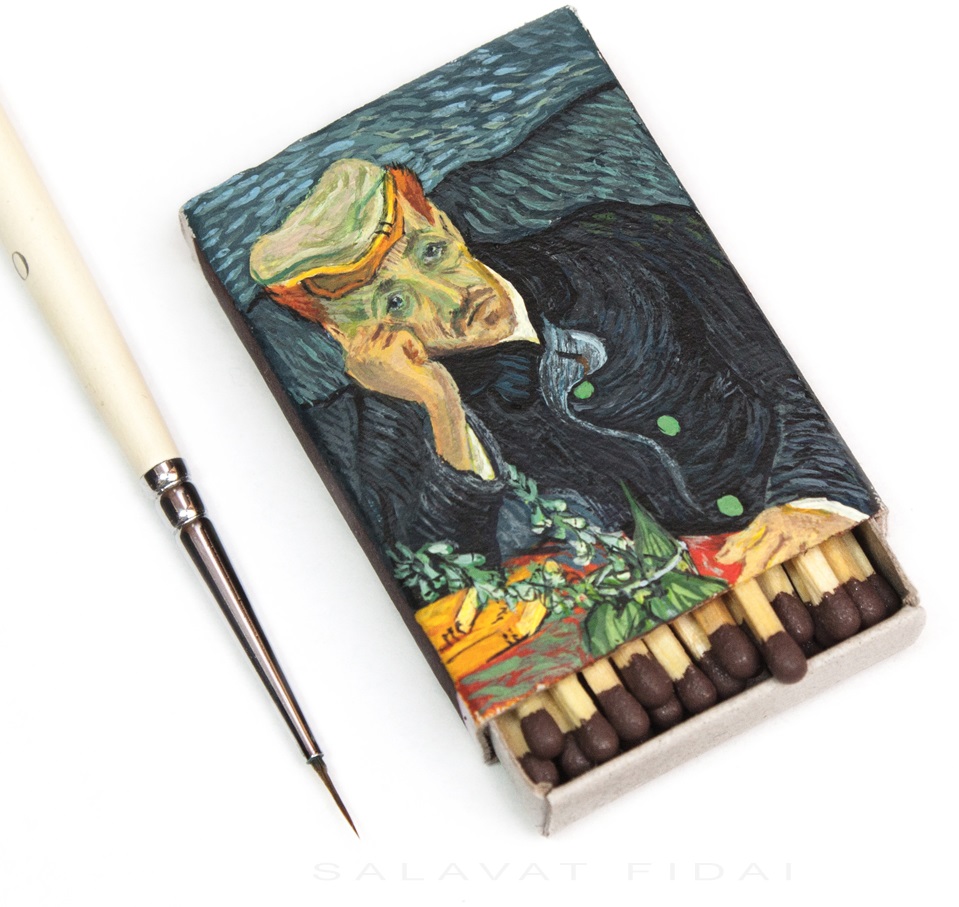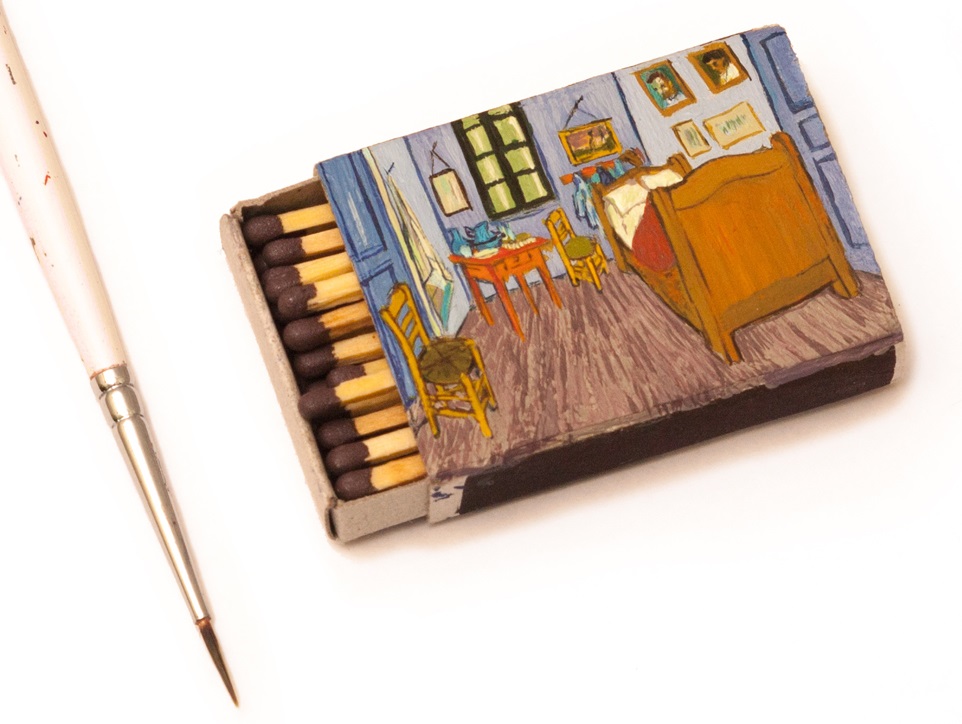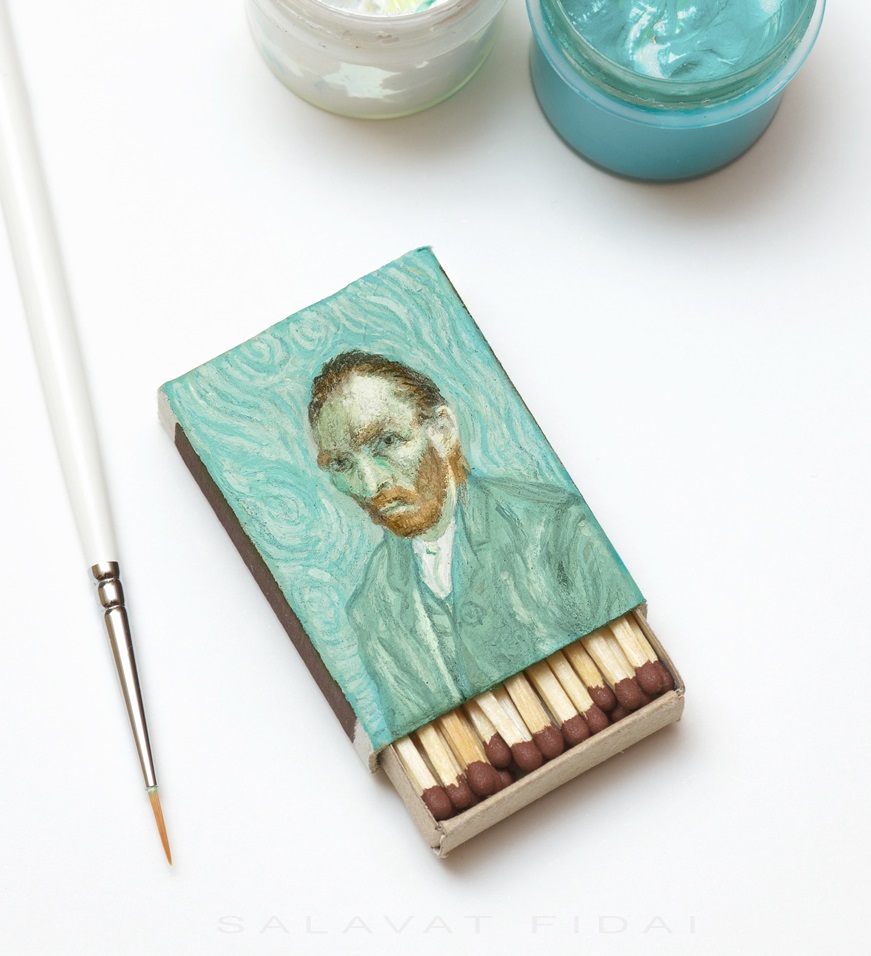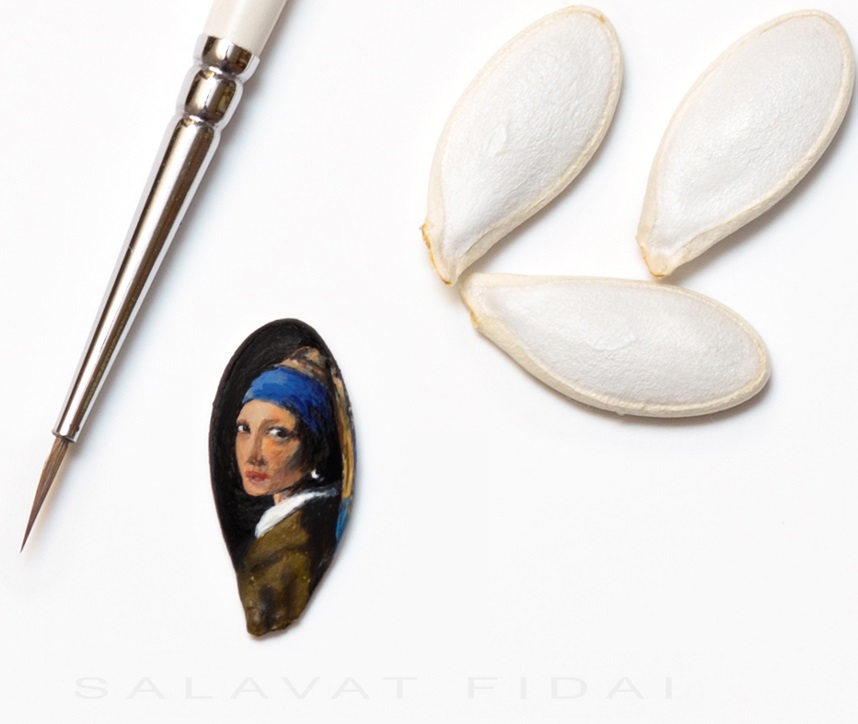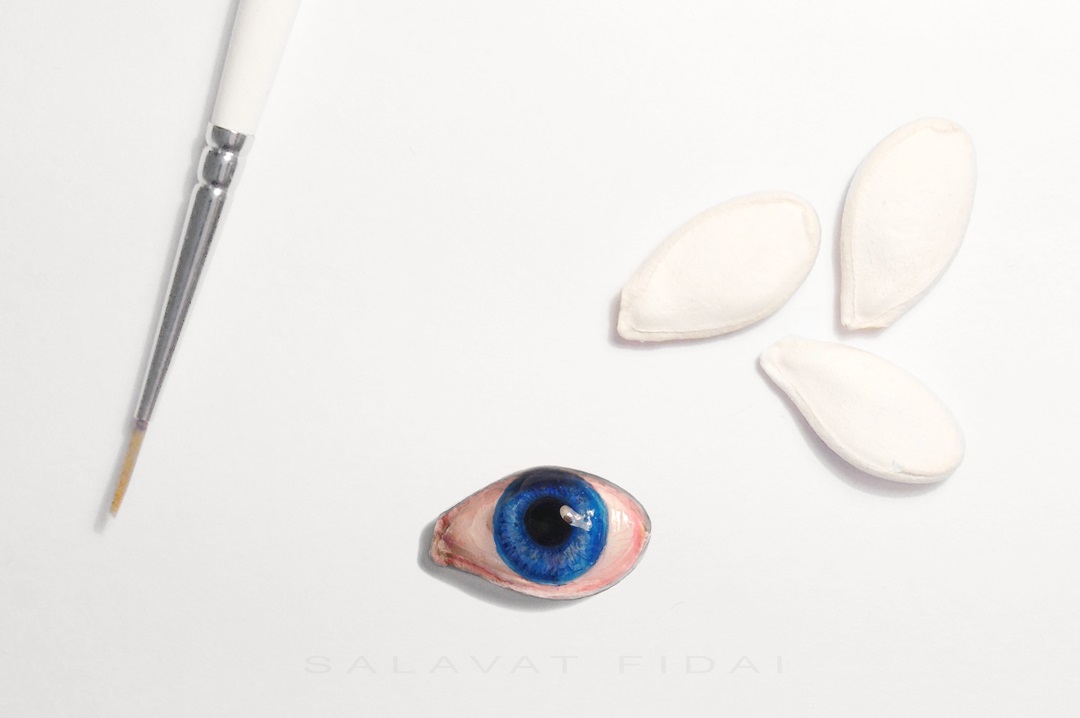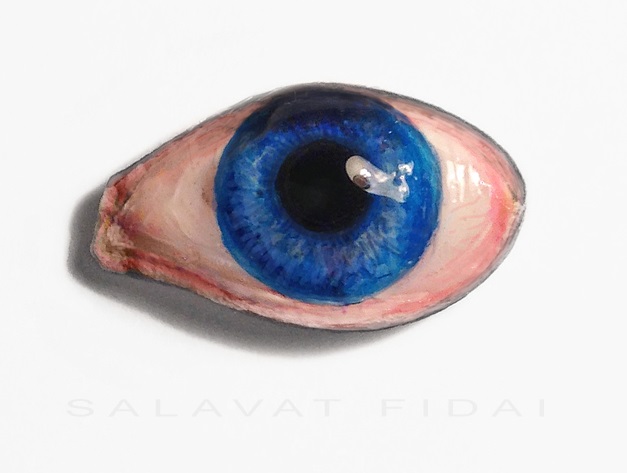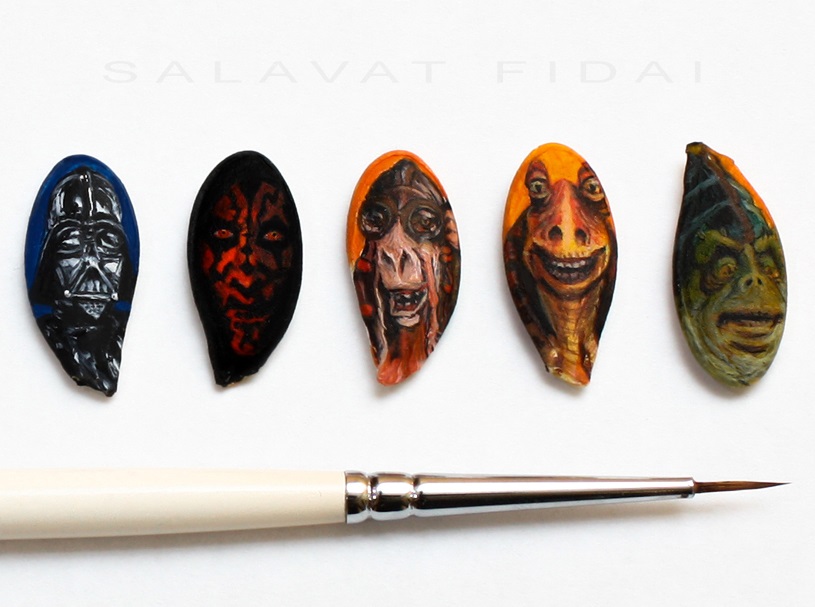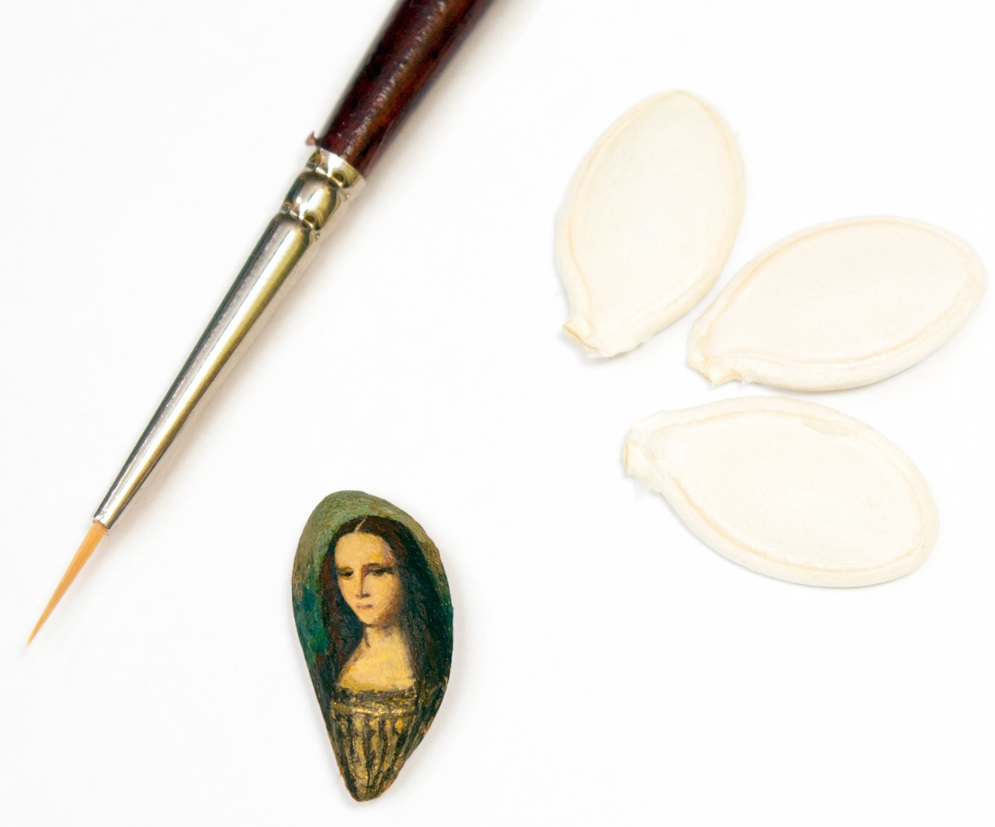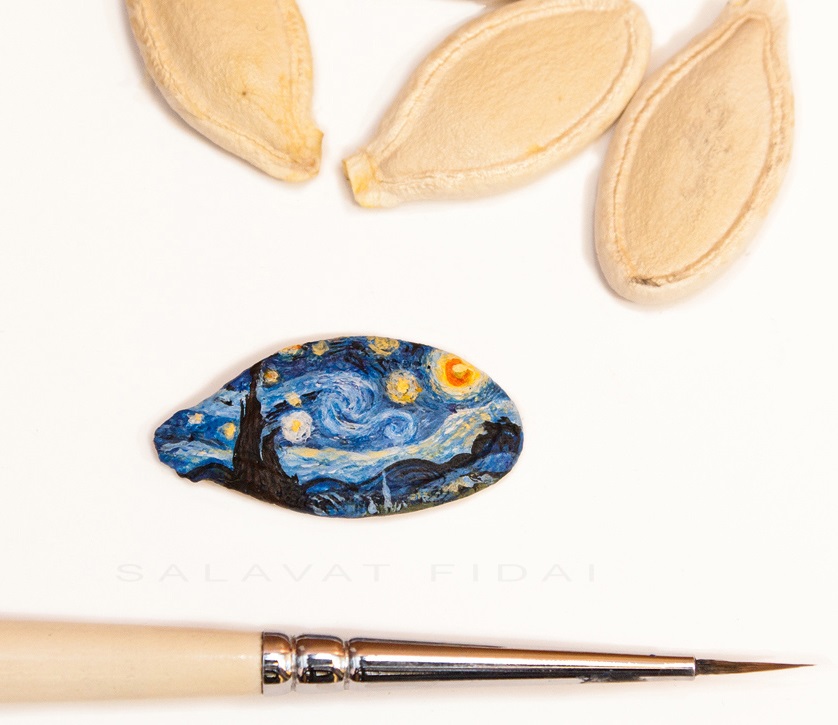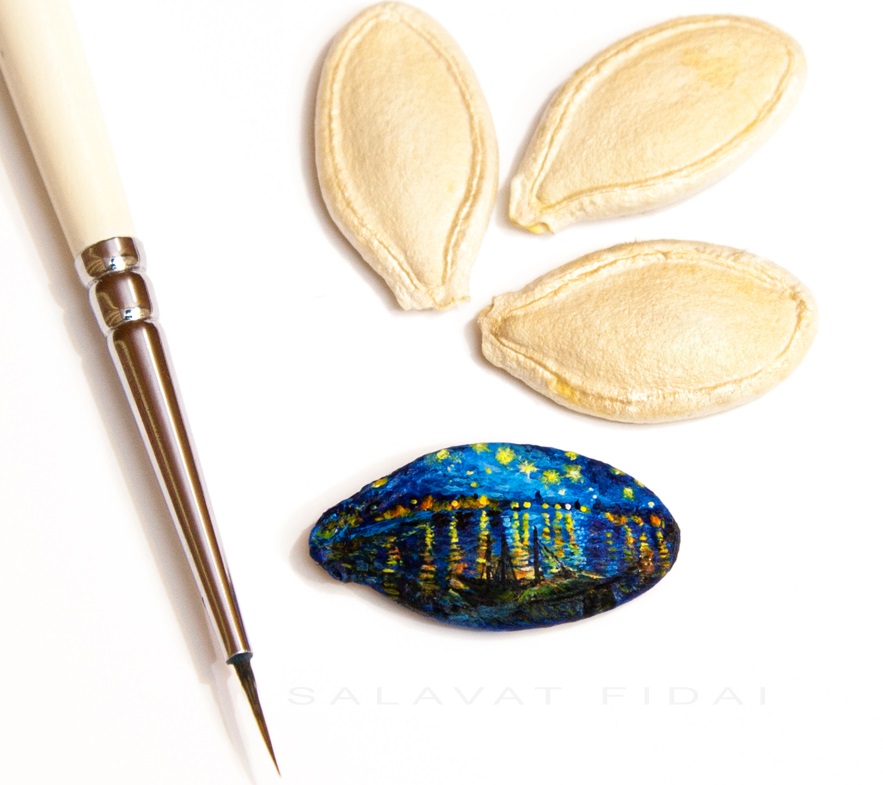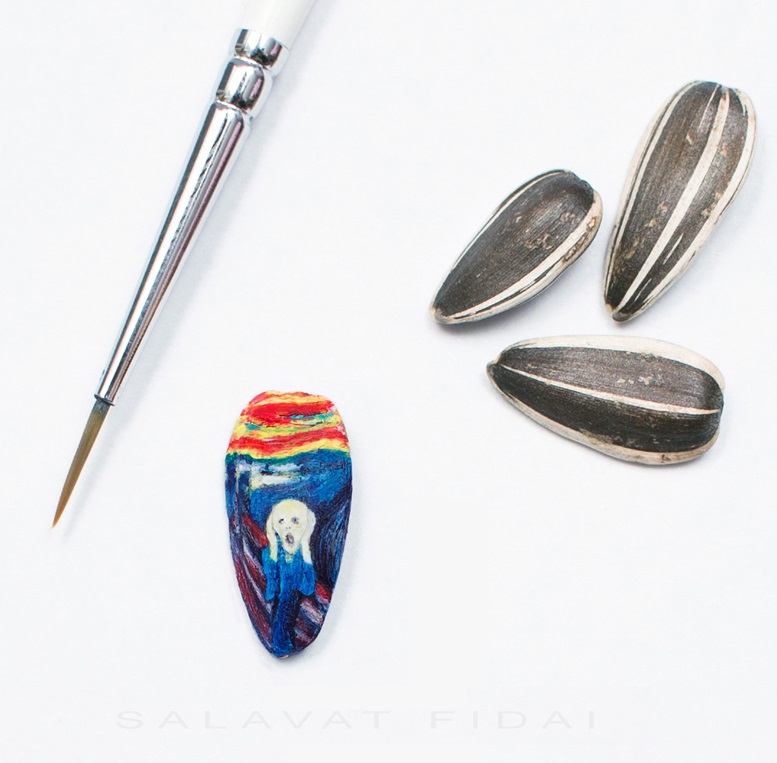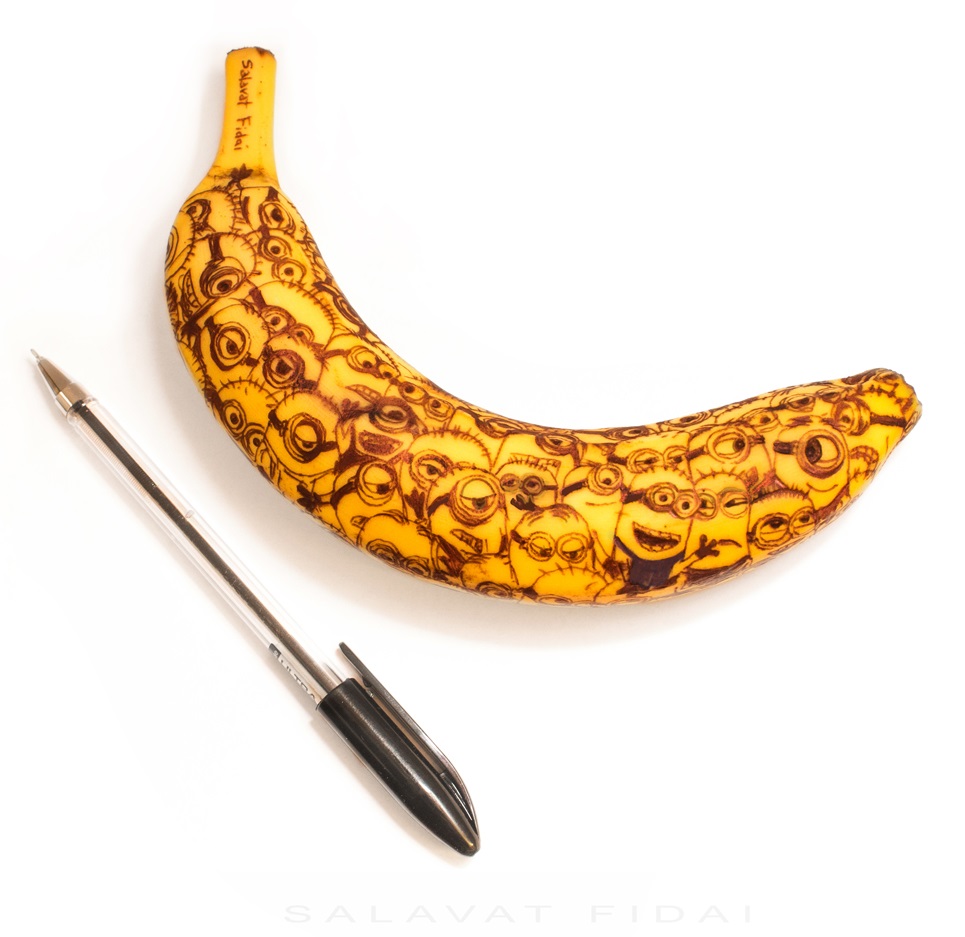 More from Salavat Fidai: Micro Sculptures – pencil tip carving