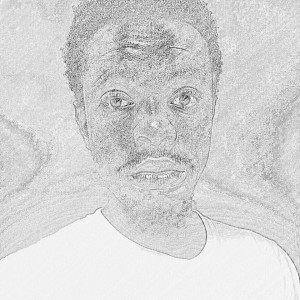 Jeffrey Appiatu is a young Ghanaian pencil artist born on the 18th of July, 1995. He specializes in the genre of hyper-realism.
Jeffrey began drawing portraits in 2011 and it was an entirely new thing to him since all he used to draw as a child was cartoon characters.
Jeffrey discovered what he calls his inspiration (Kelvin Okafor) in 2012 and since then his works began to improve. Jeff exclaims "I am proud to say seeing Kelvins works just helps me take my work to a new level".
Jeffrey uses charcoal and graphite to produce artworks and he picks his subject models according to their personality and beauty both inside and outside.
To see more of Jeffrey's artwork, visit also his Instagram – @jeffreyappiatu_art, or his Facebook page.