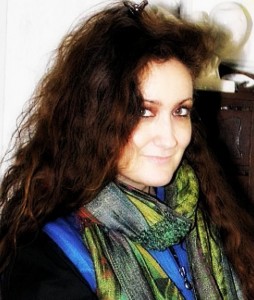 Araceli Requena is a Spanish artist from Belgium, born in 1965. She is inspired by the nature, her artwork reflects sensibility, romance and perhaps a certain fragility.
Portraits, flowers, animals, botanical art, a wide range of mediums, as pastels, watercolor, oil paintings, charcoal or pencil drawings, but also recently illustrations for her own book for children Kaneeltje. Theme is love and admiration for the nature that is around us and within us. Versatility, creativity but above all this – passion, a real pleasure to share feelings with the public. Her artwork has been seen in several art galleries across Belgium and the Netherlands.
The paintings Vrouwendromen, Women and Dreams are actually inspired by moods and feelings, each color stands for a feeling.
The included illustrations with children and animals represent the relationship between the character of the kids and their pets. Her models are mostly friends and family.
To see more of Araceli's artwork, visit also her official websites for Paintings and Illustrations. You can also contact her at aracelirequena@skynet.be