Mixed medium paintings by Vicki A. Wonderlin Morlan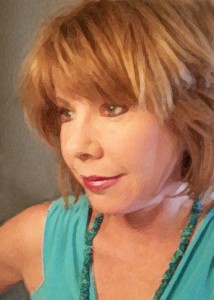 Vicki A. Wonderlin Morlan was born in 1964, in Des Moines, IA. She was adopted as an infant, and her adoptive parents knew that her birth father was a painter. So they watched to see if she had artistic talents. The first clue that she had was at the age 4, as she started drawing the back of a cereal box on a napkin. She was a natural. Winning two scholarships to the Des Moines Art Center in junior high school, she has received many awards over the years in relation to her art work. Vicki is a 5th generation printer, and until this last year has worked in the printing industry as a Graphic Designer and Image Specialist. Currently she is the Chairman of The Winterset Art Center & Gallery in Winterset, IA, where she has lived for the last 7 years. The art center is a non-profit organization. Her passion is to teach and encourage people of all ages to enjoy the arts. Her dream is to inspire, as she's been inspired. To her there is no bigger joy than to have a child create, and to see the spark in their eyes! She also works with special needs people in the arts as well. Her main topic over the years is to do art of Endangered Species. To make awareness of those animals that need our help to survive. She has an eye for the detail of the nature that surrounds it, and takes nothing for granted. She celebrates life and wants to bring us into it with her work. From barely doing one piece a year, she now produces several in a week. She's found her gift and is now living it every day.
To see more of Vicki's artworks, join her Facebook fan group.