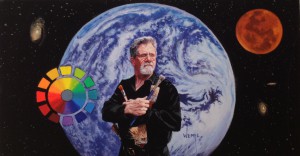 Artist of the Month for March 2016
James Wempe, born 1949 in Louisville Kentucky. James has been an artist all his life and has applied every type of pigment on every type of surface. Pencils, inks, crayons, chalks, latexes, enamels, epoxies, oils, and acrylics. On paper, wood, brick, block, concrete, asphalt, glass, cotton, silk, linen, etc… His mediums of choice are pencils, oils, and acrylics.  For James, it's the subject that dictates the medium and size of the piece. James started working full time as an artist in 1980, painting pictures on billboards, walls sidewalks, swimming pools, as well as commissions on paper, canvas, or board. James work was first published in 1992 as limited edition lithographs. Retired since 2011, James feels his work is now at its purest because his only inspiration is the art itself.
To see more of James' artworks, visit his Official website or Facebook page.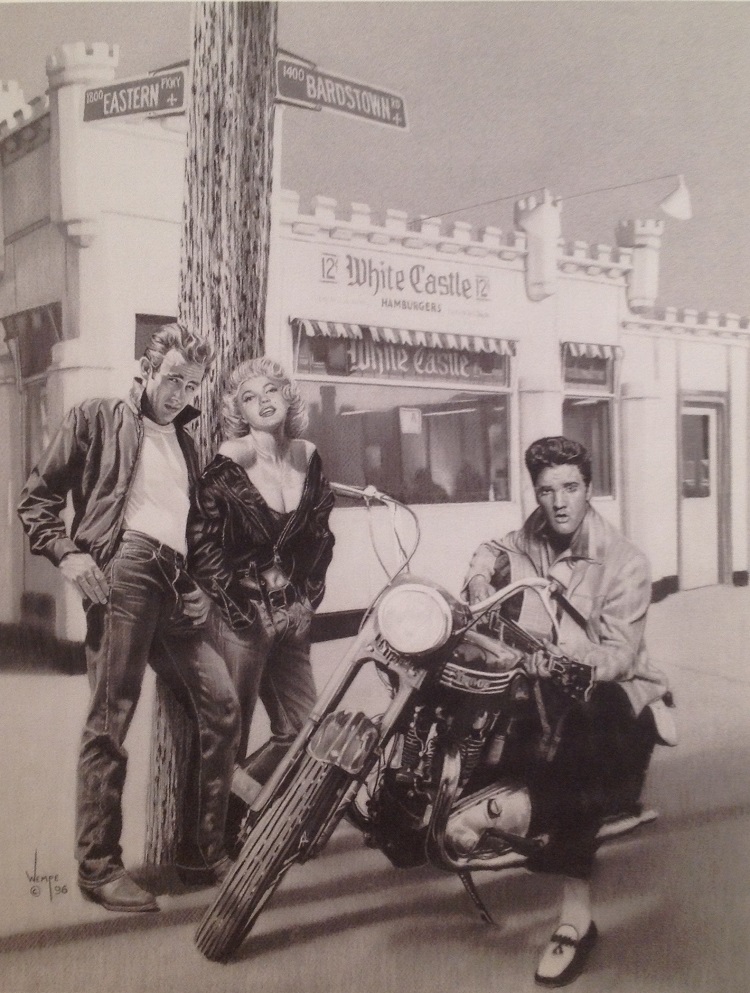 "Gone but not Forgotten" – color pencil  1996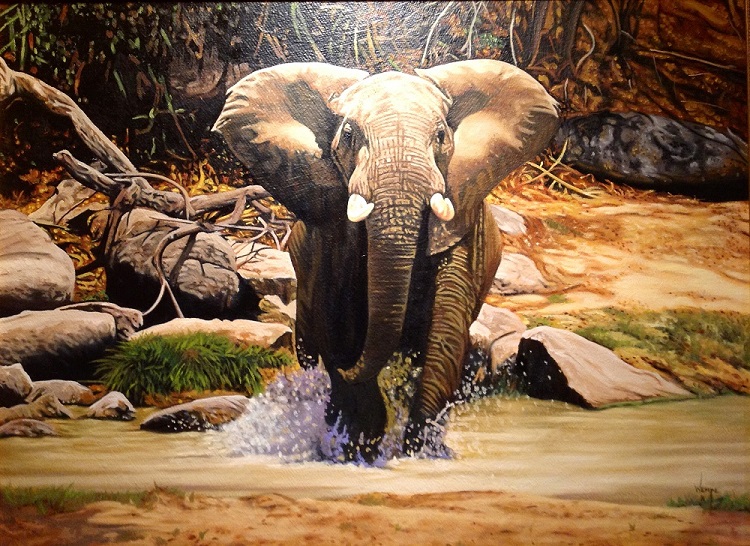 "Elephant" – oil on hardboard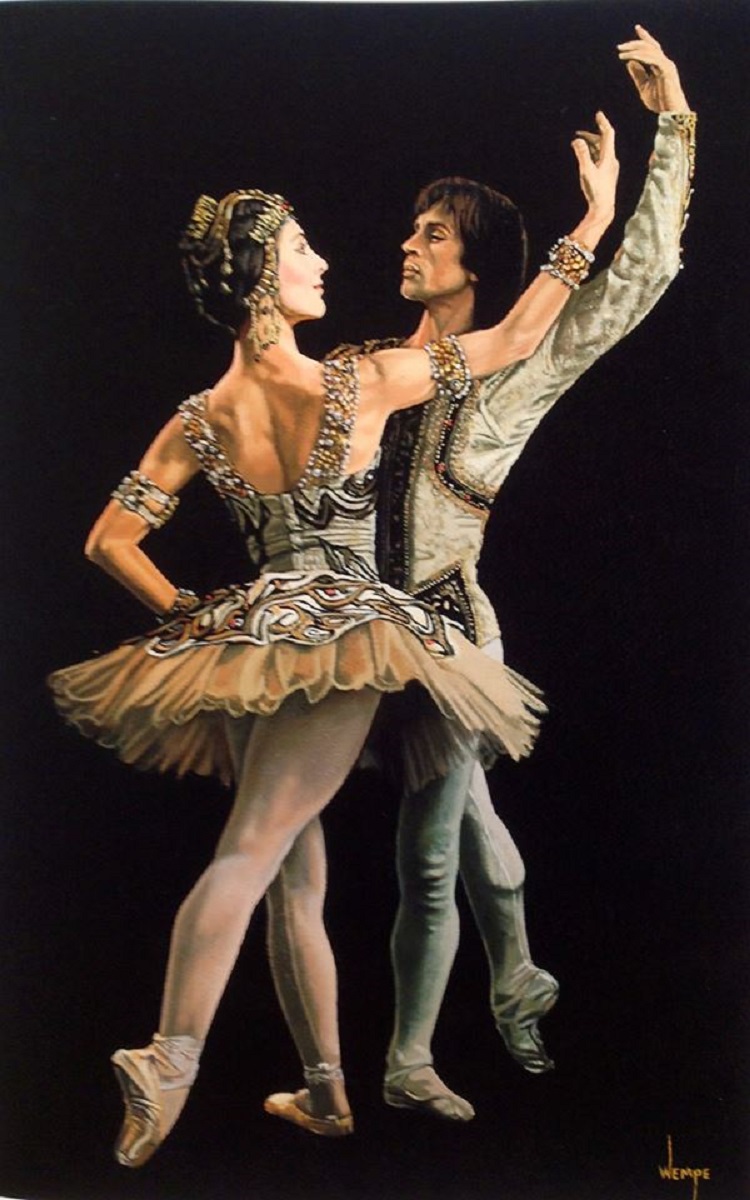 "Dance" – Oil on hardboard 2011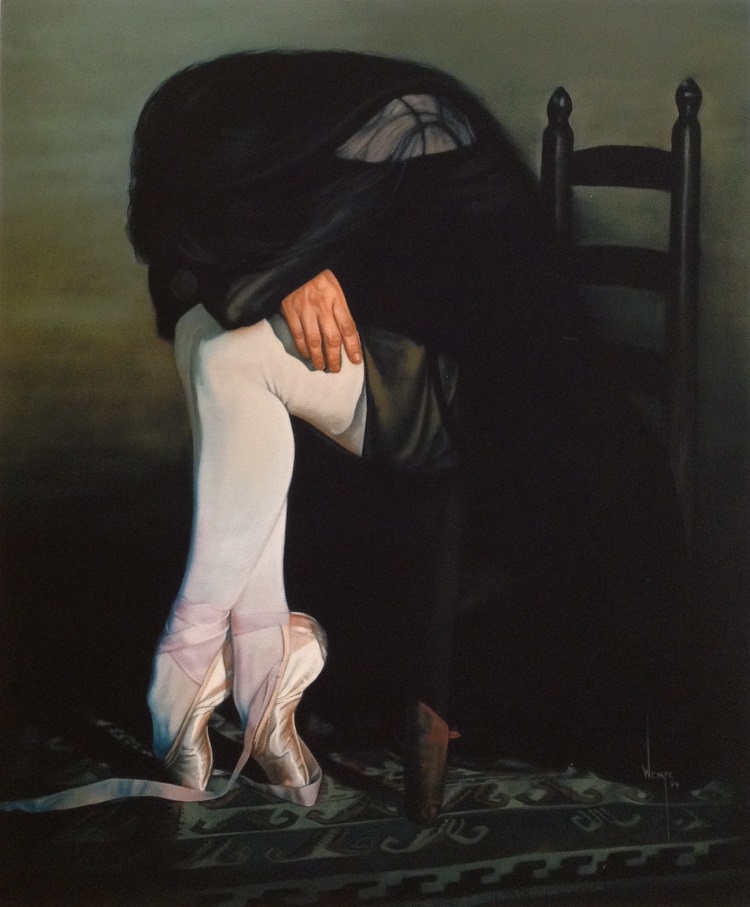 "Last Dance" – oil on linen 1994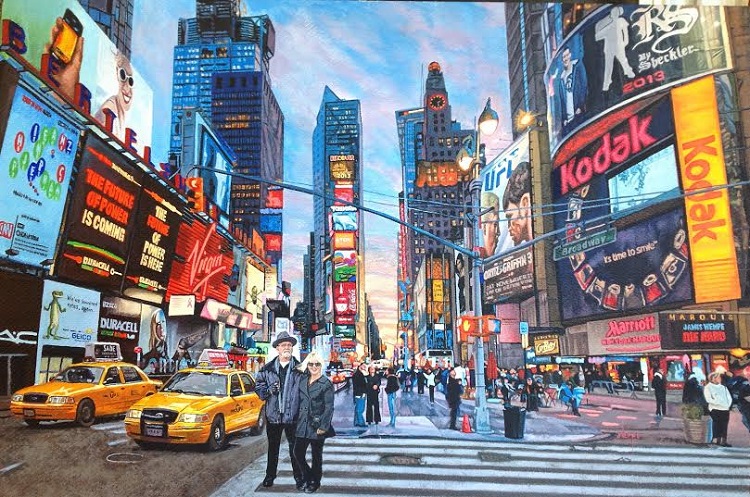 "My wife and me at Times Square" – acrylic on hardboard 2011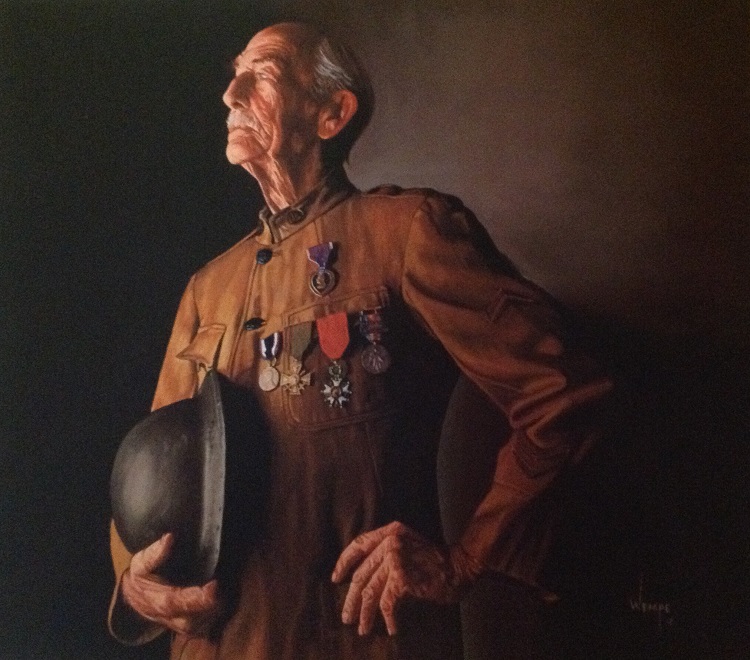 "Old soldiers never die" – hardboard 2010

"Superman in Space" – acrylic on hardboard 2014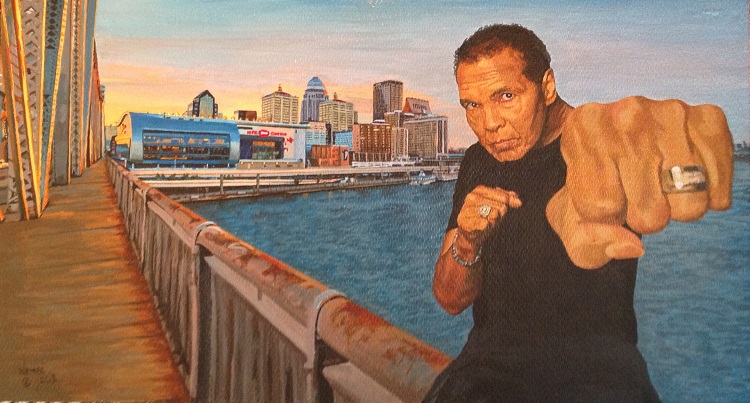 "The greatest II" – acrylic on hardboard 2015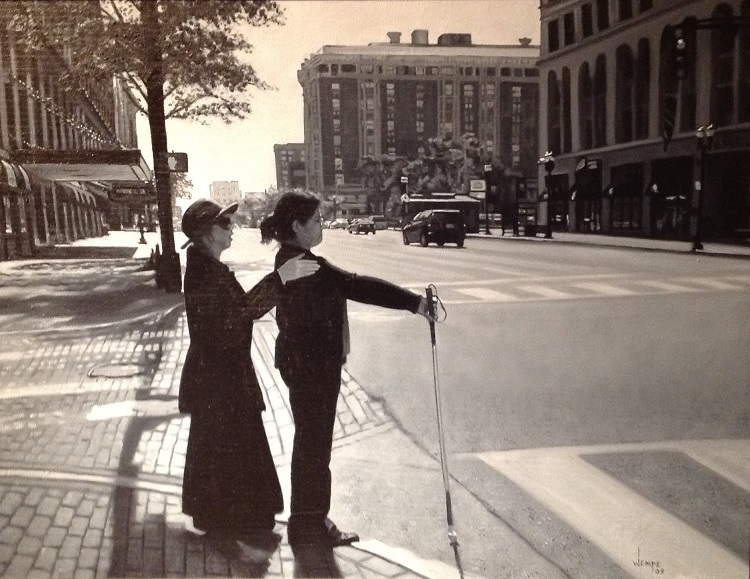 "Cane Travel" – oil on hardboard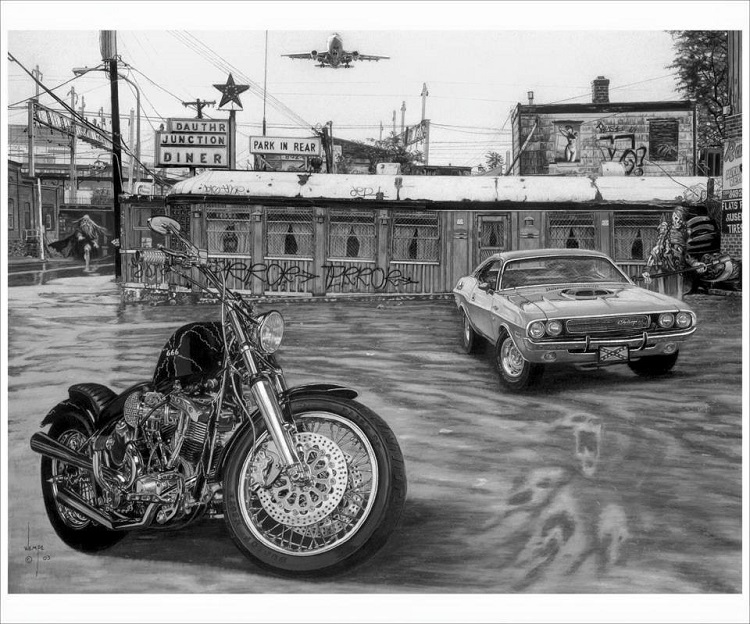 "Death Junction" – color pencil 2002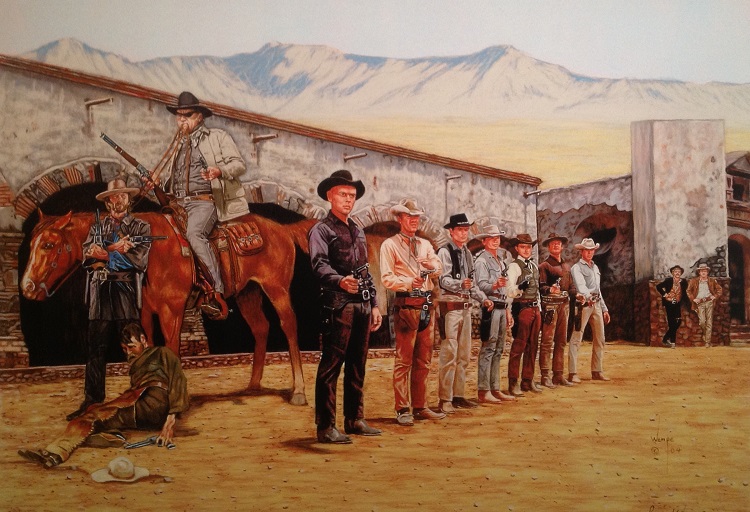 "Hollywood Cowboys" – color pencil  2004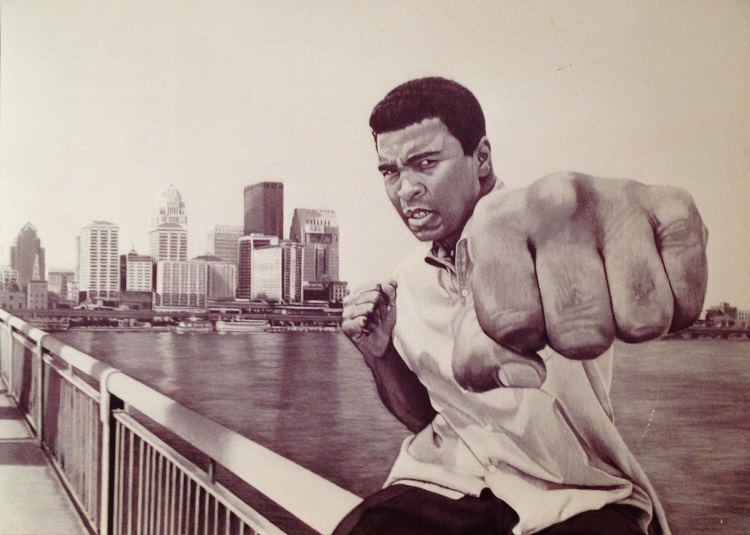 "The Greatest" – color pencil  1997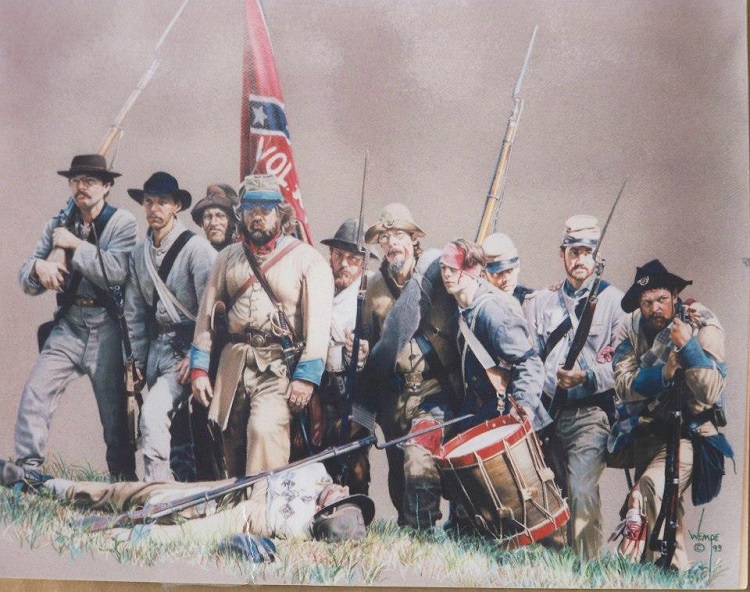 "The Price of Glory" – color pencil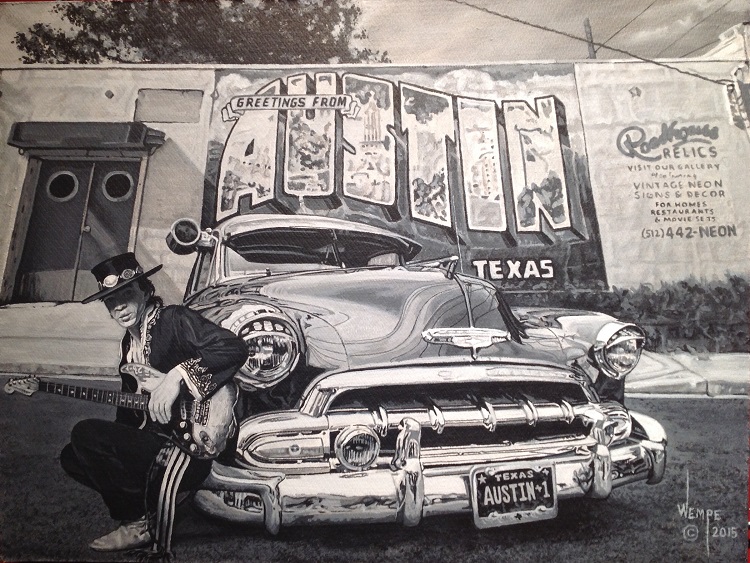 "Stevie Ray Vaughan" – acrylic on hardboard  2015

"Thunder over Louisville" – acrylic on hardboard