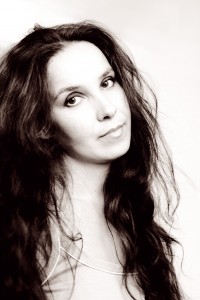 Her name is Korneliya Haralanova and for her the word "boredom" does not exist. At any moment she will find something to challenge herself. Loves to paint, to make scrapbook cards, knitting, sewing; she likes the idea of doing something new and different to express herself. Today she has found a way to combine all the things she loves in one idea – handmade dolls. She is doing that for the last two years and with each passing day the magical world of the dolls enchants her more and more.
Each doll is made of fabric. Her favorite materials are the colorful cotton and the linen. For the creation of those beautiful dolls, she uses also textile and acrylic paints, buttons and wooden beads, yarn and wool, felts, silicone fluff and many other materials.
To see more of Korneliya's artwork, visit also her Facebook page.