Mixed medium paintings by Andrews Ayivor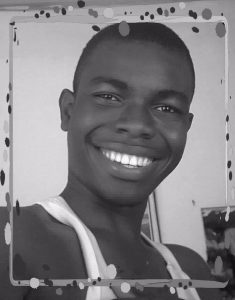 Andrews Ayivor was born in Accra on 14th October 1993 and then moved to Kasoa in the central region of Ghana. His father worked as a steel bender and his mother worked as a trader. Captivated by art at a very early age, he started out by copying strip cartoon figures at the age of 6 and then, aged 16, he worked as an apprentice at a friend's place for 3 years (2010-2013). He never had a chance to visit an Art School, but at the age of 17 to 18, he started developing his art ideas as a self-taught artist.  Inspired by great artists like Pablo Picasso, Bob Ross, Jackson Pollock, and Jean Michael Basquet, Andrews loves to paint, create arts, using all sorts of mediums (oil, acrylics, inks etc.). Andrews developed various different techniques in painting, and most of his styles were painted in realism, pop art, impasto and many others.
You can follow Andrews in Twitter or contact him through his Facebook page.