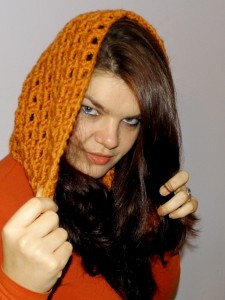 Konstantina Velikova was born in April 18, 1984.
Her love to beauty and her inclination to aesthetics and style has always occupied a leading position in her development.
She started painting in very early age. In 2005 she graduated with a degree in textile arts, and since 2006 began training and work on hand-making jewelry.
During her creative years, she has dealt with different things – painting, drawing of textile, weaving, sewing, but what most expressed her essence is the jewelry creation.
Today she works on creating jewelry and accessories, that include various techniques that she learned over the years. The materials she uses are: natural minerals, glass and crystal beads, textiles, copper wire, buttons, yarn, wood and metal elements.
She works with her hands and her heart and believes that nothing is more beautiful than giving a part of yourself in your creations.
You can see more of Konstantina's work on her official website or Facebook page.