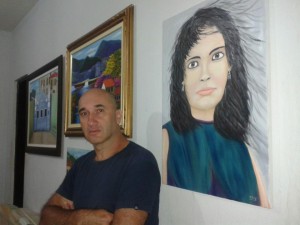 Sergio Maria Dos Santos is a freelance artist born in Brazil (1965). He was keen on art since he was young, but started painting in the last 3 years. Art is an addition to his life which he uses as a platform to express everything he feels and to transform it to an image.
Currently Sergio lives in Campinas, state of Sao Paolo, Brazil.
You can contact Sergio through his Facebook profile or via e-mail.