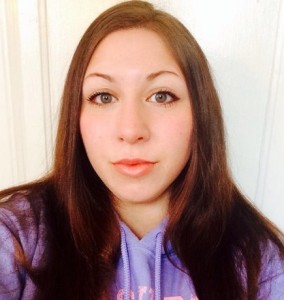 Angela Fullard is a freelance artist from Pittsburgh, Pennsylvania.  She lives with her husband and two step-sons in the city in an apartment full of knick-knacks and gadgets.  She graduated with an Associates of Art degree in Fine Arts and focuses on both narrative illustration and assemblage sculpting.
 Her hand-made assemblage dolls represent original ideas and designs that Angela creates, normally depicting fantastical creatures with in-depth origin stories.  She hand-crafts each doll with the intention of giving them energy and personality despite their very simple forms.  Angela uses a variety of materials to build the dolls, usually sculpting the most detailed parts and decorative beads with polymer clay.  An assortment of fabrics, strings, wood, metals, and other miscellaneous items are used to create the dolls' complete ensembles.
 To see more of Angela's artwork, visit also her online store or Facebook page.