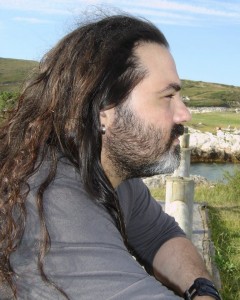 Artist of the Month for August 2015
Plamen Demirev is a Bulgarian artist. The last 13 years he lives in the north of Spain. He studied fine arts first in his hometown in Bulgaria Yambol, following his education at the university "Chernorizec Hrabur" in the city of Varna as a designer. He has participated and continues to participate in numerous artistic projects in Bulgaria and Spain. He is engaged primarily in portraiture done with pencil and pen, but also ventures into illustration, poster, mural, tattooing and other means of artistic expressions.
To see more of Plamen's artwork, visit also his Facebook page.