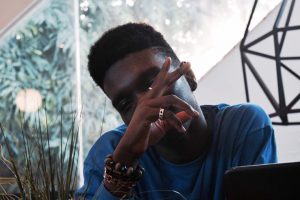 Xane Asiamah (b. 1996) is a self-taught realist artist from Ghana.
Xane's photo realistic drawings and colorful paintings are created with charcoal, ink, acrylic paint and graphite in layers to create a realistic reference. The beauty of women, African symbols and culture often inspire his artwork. Xane's pieces are highly prized and cherished for their highly achieved level of detail and the vibrancy of his paintings. He has been commissioned work from all around the world, featured in local art galleries and exhibitions, and on many websites. Xane believes anyone can draw, but not anyone can become an artist. He advises young artists to push harder to achieve their dreams and is more than willing to help anyone.
To see more of Xane's artworks, check his profiles in Instagram, Twitter, Tumblr or Behance.