Paul Ehlen Original Sculptures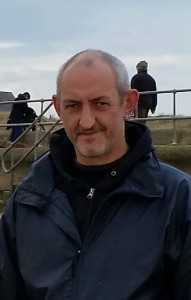 Paul Ehlen is a sculptor and painter from Cheshire. He studied art and design at Halton College before going on to study fine art at Sunderland University. He works mostly now in 3D using epoxy putty to create completely hand crafted original sculptures, which he paints with a mixture of acrylic ink, enamel paints and polyurethane varnish giving his work an original and unique finish. His inspiration is the human figure and nature which he combines to create unique pieces of art. His work is currently on display in galleries in Cheshire and Yorkshire.
To see more of Paul's artwork, visit his Facebook page, or the pages of The Unicorn Gallery or The Acorn Gallery.