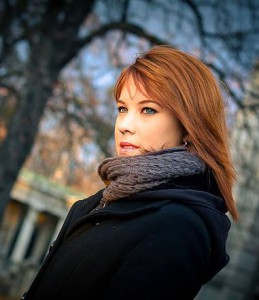 Lilla Schuch was born in Budapest, Hungary. Creating has always been part of her life ever since early childhood. At the age of 16 she got accepted in the Secondary School of Fine and Applied Arts  where she had been studying drawing and sculpturing for five years. Currently she is doing her master's degree in Design and Art Management at the Metropolitan University in Budapest.
She got acquainted with watercolor technique four years ago, and fell in love with it immediately; in the watercolor medium she has found her way of artistic expression. Her style is constantly evolving, but strives to give back mostly the character and atmosphere, using fewer details.
Lilla divides her time between Hungary and Greece, and being fortunate enough to travel often all she sees and have seen are influencing her in painting; built environment just as cities with its architecture, unspoiled nature, landscapes, seas and waters.
She often paint sketches on sites to get familiar with the atmosphere. Last year the american Outdoor Painter Magazine honoured her by publishing an article of these sketches.
Her paintings can be found in private collections in several states of the USA, in Canada, Slovakia, Switzerland, Greece and Hungary.
To see more of Lilla's art, visit also her Official website and Facebook page.