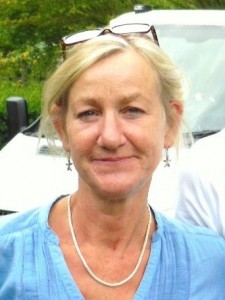 Yana Wolanski specializes in the traditional skill of exquisite detailed figurative pencil drawing. Her style is unique and original using strong tones layered above the tiniest of detail. She focuses on the pattern and textures within her subjects to create truly original works of art.
For many years Yana was an Art Specialist teaching children, adults and those with special needs. She has lectured in both galleries and schools. In 2011 she organized and ran the largest Art Lesson in the world entering her school into the Guinness Book of Records. Yana attended Art colleges in Brighton and Bristol receiving a fine arts master's degree and also a post graduate certificate in education.
Her favourite medium has always been graphite and she has drawn for as long as she can remember. She enjoys the subtlety, versatility and control of pencils which create the warmth, depth and detail in each image. Her subject matter is figurative, mainly portraiture as she finds this most challenging and rewarding to draw. The images she chooses are influenced by the relationship she has had with her subjects at some point in her life whether in the world of film, music or politics.
"With pencil studies of famous people technique must be flawless because there is nowhere to hide. Here Yana's studies show superb skills, capturing the look and the personality of her subjects with ease. A pleasure to share the SLAM feature with you." (Mal, 26th March 2015)
Yana is now working freelance as a Pencil Portrait commission artist.
To see more of Yana's artwork, visit her Facebook page or contact her at yana.wolanski@btinternet.com