Acrylic paintings and Charcoal drawings by Jack Lepper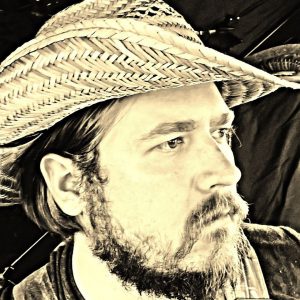 6 foot 4 inch tall outdoors artist/painter Jack Lepper; also known as John, Big Jack, Big John or Jackson was born in the small farming town of Othello, WA in 1985 and raised in an Army family throughout his childhood and teenage life.  His father was a Warrant Officer 3 (CW3) Cobra pilot then a Blackhawk maintenance test pilot; hence, the reason why Jack has lived across the country from Washington State and Fort Ord, California; to Honolulu, Hawaii, Georgia, Alabama, Arizona, and raised for 12 years on the Tennessee side of Fort Campbell, KY Army base (home of the 101st Airborne Division).  Such travels have played a role in inspiring his love for art and the great outdoors.  Jack Lepper graduated at Fort Campbell High School where afterwards he earned his Associates Degree in Humanities.  From years of working and being laid off in the realm of underground fiber optics/utilities construction, he decided to take an individualist/entrepreneurial stance and push his love for drawing and painting into full gear the best he could while taking courses whenever he could afford to complete his Bachelor's Degree.  In March of 2015, he graduated from Troy University earning a Bachelor's Degree in Political Science with a Major in American Politics and Public Administration with a Minor in Business.  He currently resides in the tiny town of Palmyra, TN southwest of Clarksville, and where he continues to enjoy the country life.
Jack is an avid outdoorsman: golfing, playing his banjo and piano, brewing beer, anything outdoors, and of course art through acrylic paint, charcoal, and pencil are his passions.  He's a laid back, adventurous, straight-forward, down to earth, and easy going man who has had the passion to draw portraits and paint since he was 5 years old. Whatever he feels or envision within the very depths of my thoughts, he paints it.  As both an Artist and somewhat of a hermit, he definitely appreciates the simpler things in life.  He sees the beauty in both the great outdoors and the concrete jungle as he likes to incorporate such beauties into his paintings in either a realist but imaginative standpoint, or an impressionist fashion.  Being self-taught, Jack has enjoyed the pleasure of creating art through pencil and paints all his life and no matter how much or how little he profits doing so, he will always follow his passion for art because he simply loves it too much.  The artists that inspire him from his past to present and respects are Terry Redlin, Vincent Van Gogh, Claude Monet, Norman Rockwell, and Thomas Kinkade.
Jack sells his artwork prints, and other merchandise through his website/official web gallery www.jacklepperartwork.wix.com/jacklepperartwork
OFFICIAL RETAIL WEB STORE:
jack-lepper.artistwebsites.com
Other Retail Sites:
jack-lepper.fineartamerica.com
www.redbubble.com/people/jacklepper
www.zazzle.com/jack_lepper_artwork
www.artistrising.com/shop/artist/75565/Jack-Lepper.htm
www.licensing.pixels.com/profiles/jack-lepper.html (Commercial Licensing)
www.designerprints.com/profiles/jack-lepper
Facebook Page:  www.facebook.com/lepperartwork
Pinterest:  www.pinterest.com/jacklepper