Horror Sculptures by Travis Mullins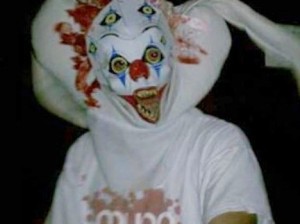 Travis Mullins is an artist from Warsaw Indiana, USA. He specializes in painting, wood carving, sculpture, and performance art. Lately he has taken to sculpture and finds himself booked with custom projects. He works on both object modification (reworking model army tanks, beer cans, food cans, bird eggs) and creating directly from his imagination (building angry fruit, vegetables, burgers, zombie brides, and demon bunnies). Riding the line of beauty and horror, his work is always somewhere on the spectrum of the absurd.
To see more of those unique artworks, visit also the Instagram profile of Travis or his online store account.