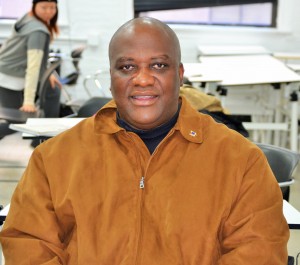 Charles A. Dey was born in Accra, Ghana but currently lives in Bronx, NY. Inspiration for his work he gets from the unnoticed elements around him. His brush is his compass, helping him to create a storyboard: blended scenes – emotions sewn together, gently drenched in hues of watercolor. Most of what he paints comes from the traditions: days he spent exploring Ghana; the streets he walked down in the urban cities, the people he met along the way. He finds the planted seed inside his subjects – the steady pulse that flows through inner channels. He often shows that voice through outward symbols, adding in a link to past and present.
Depending on his mood, he may decide to solely work with charcoal; other times uses acrylic, departing from his theme watercolor. Regardless of the texture, he aims to show softness in the detail: the glimmer in the squinted open eye, the tilted head hiding slight discomfort, the stretched legs to show a weeping soul. The gestures bleed from different angles. In every painting he tells a story hoping to show the memory in art. Stories that when told bind us together, despite the ways our lives pull us apart.
To see more of Charles' work, visit also his Official website.